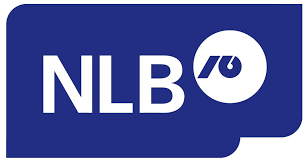 In negotiations with representatives of NLB Bank AD Podgorica, as one of the few banks that recognizes importance of seafarers as clients, an agreement has been reached on a package of benefits for members of Seafarers' Union of Montenegro. This package includes integrated offerings of two representative packages (blue and gold) as well as a host of other benefits at a monthly cost of only 9,50 € .
The package of services includes following:
The inflow of funds from abroad (by the employer) - without commission.
Card package for account owner, as well as the his family members. This package comprises of 3 credit cards (Visa and MasterCard Gold, Visa Libero) and 2 debit cards (Visa and Master) with possibility of obtaining all of these cards for family members as well!
Credit limit on Visa Gold card of up to 300% of the average monthly inflow.
Cash refunds of 0.5% for each transaction made with your Visa and MasterCard Gold card on NLB POS terminals.
No ATM fees when raising funds using MasterCard Gold Debit card at ATMs of NLB Bank in the country and abroad, as well as in other banks based in Montenegro.
Overdrafting of up to 200% of the average inflow, or up to 300% overdraft limit on a gold account. Overdrafting applies only to current accounts (it applies only to the Gold Account). Interest for the amount used is 2% on monthly basis.
Access to business lounges at some airports. Users of MasterCard Gold cards have the option of using the free business lounge services at airports in Belgrade, Sarajevo and in Vienna - Vienna International Airport.
Free travel health insurance of up to 15,000 €, which covers the user from a variety of accidents, while traveling abroad.
Interest rate of 0.25% for on sight deposits.
Lowest interest rate for particular loan products.
Cash loans of up to 15000€ / 60 months (Or up to 20000€ / 60 months for credit). Cash loans of up to € 20,000 to 60 months only with promissory notes, with the lowest bid rate of interest that is valid in the bank at a given moment, as well as processing fees of 0%.
Calculation fee of other loans is also 0%.
Other expenses when granting loans include 3.5€ (request for NBC report - a review of clients' indebtedness for all the banks and microfinance institutions) and 2 € for the bill.
In case of mortgage or housing loan it entails costs with include estimation of the real estate itself, insurance of property and life, notaries and administration of real estate fees.
Other benefits for NLB Golden partners include also:
Free counseling provided by your personal banker.
Free E-banking, including mobile banking (mBanking).
Free SMS info service.
Free telephone helpline.
A number of other benefits when using NLB card, including interest free purchases in installments, as well as special discounts at many retail locations throughout Montenegro.